I'm not the kind of reader that sees movies in my head when I read. Sure, I have a pretty good imagination, but books come alive for me in different ways than concrete visual images in my head. However, the way some books are written they just can't help but come to life for me, and The Gods of Tango was definitely one of those books.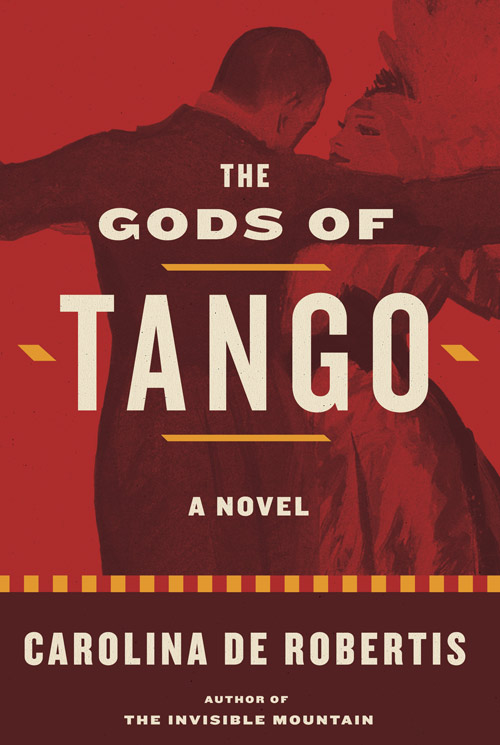 The Gods of Tango is a book set in the early 1900s, about a young girl, Leda, who immigrates from Italy to Argentina in order to join her husband (who is also her cousin) Dante. When she gets to Argentina and discovers Dante was killed, she decides to leave the dark secrets of her hometown and stay in Argentina. She has to survive on her own in Argentina somehow, so she disguises herself as a man so she can do the one thing she's fallen in love with the most in this new country: play the tango.
The tango becomes the thread that weaves itself throughout the entire book and Leda's love for it drives her as she tries to make a life and name for herself in Argentina. Carolina de Robertis' descriptions of the tango and the atmosphere that surrounds it

are

absolutely gorgeous. She makes the tango, and with it the setting of 1900s Argentina, come alive. Reading this book was a deliciously sensory experience. You can really hear the dance of the tango, feel the rhythm of the music, and smell, taste, and hear what it is like to be a musician on the Argentinian tango scene. I felt like I was there with Leda, feeling, hearing and tasting everything she was, and able to bask in the richness of it. Reading Carolina de Robertis' writing is basically like eating dessert.
The Gods of Tango is a beautifully written book with an absolutely captivating story about love, identity, and, of course, tango. If you want to be entirely immersed in this beautiful setting and the rich love story at the centre of it, then I highly suggest you pick it up!
Author website - Carolina de Robertis' Twitter